Certification in LEGO® SERIOUS PLAY® Real Time Change® badge​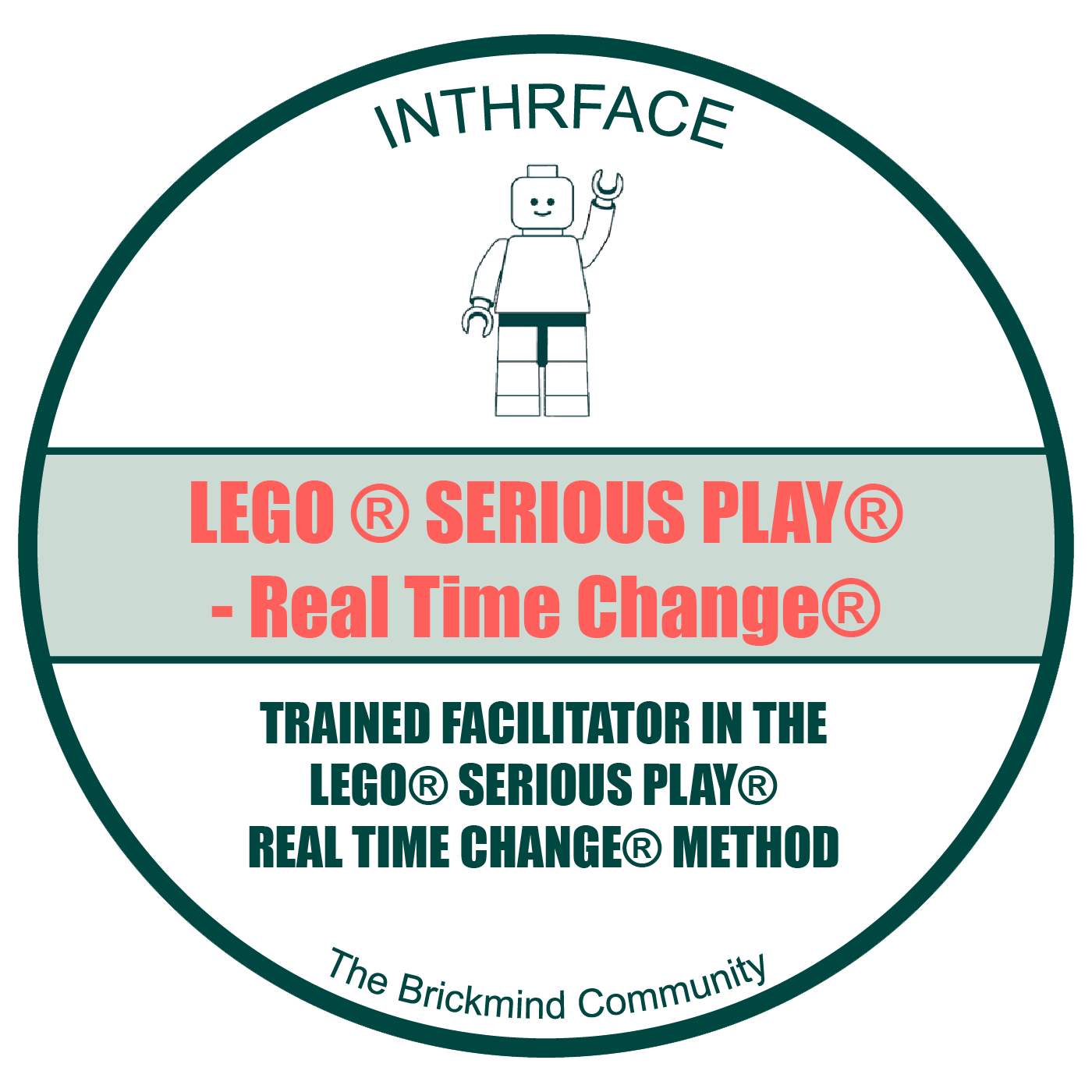 Earners of this badge have the knowledge, skills and tools to drive successful change initiatives. They can enhance change readiness in people and organizations, build up and test ecosystems, identify future trends & indicators of change, and create a solid change strategy that will ensure a successful change.
Earners of this badge bring a wide range of cognitive and practical LSP skills to the table to solve new and complex problems. They confidently design, facilitate and follow up longer LSP session for preparing and implementing change in organizations.
Increasing people's commitment and ability to implement change
Preparing and implementing change in organizations
Build the ecosystem in relation to key balances
Test the ecosystems' resilience to change
Identify key indicators of future trends
Theoretical knowledge on the drivers of change readiness
Theoretical foundation on change
Earning Criteria

​
After completing the four-day Complete Certification in the LEGO® SERIOUS PLAY® methodology.

After reaching the effective level

Passed a business case assignment.
Interested in learning more about our different certifications?