The International LEGO® SERIOUS PLAY® Conference & Advanced Trainings
The International LEGO® SERIOUS PLAY® Conference
The next LEGO® SERIOUS PLAY® Conference is on September 28th – October 1st 2020. Explore the world of LEGO® SERIOUS PLAY®!
Welcome to the 2020 Conference program
This 4th International conference in the LEGO® SERIOUS PLAY® method is hosted by Hotel LEGOLAND® and Inthrface, and it is supported by Imagination Lab Foundation. This year's conference Chair will be none other than co-inventor and co-author of the original LEGO® SERIOUS PLAY® method, Professor Johan S. Roos.
The conference presents a program packed with inspiration, insights, skill-building and networking opportunities. If you want to create even more value in your work with the unique LEGO® SERIOUS PLAY® method – then join us at Hotel LEGOLAND® in Billund on September 29th – 30th 2020!
We will follow all COVID-19 safety protocols of Hotel LEGOLAND® during the conference!
Dr. Samineh Shaheem
Dean and Executive Director – Hult International Business School London.

Overcoming psychological barriers to change
Before we can improve or overcome anything, we need to understand it first. Resistance to change is no different, manifesting itself in several ways and to varying degrees.
Deepa Prahalad
Author, speaker and innovation/design strategy consultant

Designing to Connect
This session will share a simple, intuitive way to map competitors, consumer aspirations and emerging opportunities on the same map – creating a "one page" strategy that can be easily understood at all levels in the organization and easily adapted as new information is discovered.

Johan S. Roos
Conference Chair, Co-inventor and co-author of the original LEGO® SERIOUS PLAY®  method in 1999.
What's up with LEGO® SERIOUS PLAY®?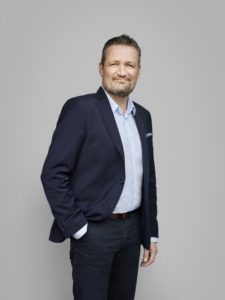 Micael Buckle
CEO of Inthrface, Chief Executive Trainer in the LEGO® SERIOUS PLAY®  method.
Micael will talk about using LEGO® SERIOUS PLAY® to overcome barriers to change and about changing the bigger picture through a new LEGO® SERIOUS PLAY® application for larger groups.
Read more about the speakers and their work in the program:
Registration:
We only offer a limited number of seats at the conference – so secure your seat as soon as possible.
Secure your seat by sending the registration form to:
Micael Buckle
Cecilie Reinholt Petersen
Location:
Hotel LEGOLAND®
Åstvej 10
7190, Billund
Denmark
Only 5 minutes by taxi from Billund International Airport.
Dates:
September 29th – 30th 2020
Payment:
Price for the conference (29 – 30 September 2020) at Hotel LEGOLAND®, including food, drink and room (1 night): DKK 8.750,00
Additional accommodation per night: DKK 1.295,00
All prices are stated exclusive 25% Danish VAT (VAT only applies for Danish residents or companies).
Delayed and installment payment is possible.
10% discount for registration before the 30 June 2020.
Would you like to join us?
We reserve the right to without giving notice amend the program at any time.