Certified Facilitator in the LEGO® SERIOUS PLAY® methodology
Online Micro Certification in the LEGO® SERIOUS PLAY® methodology (Online)
We offer you an excellent concept and tool to run creative and impactful workshops both F2F and online.

Our Online Micro Certification is designed for you to learn and master the LEGO® SERIOUS PLAY® Method, so that you can run creative and impactful workshops both F2F and online for infinite purposes.
The LEGO® SERIOUS PLAY® (LSP) method offers a unique way of getting processes, from your head and through your hands, out on the table. How? By giving everyone a key question and letting them answer it through a LEGO® model.
When we focus on building, the interaction between the brain and hands is activated, and our hands and imagination take over. This unlocks new insights, new opportunities – and new stories that participants share through their LEGO® models. You can read much more about the LSP method here »
Regardless of the subject matter, you will experience a great deal of benefits from using the LEGO® SERIOUS PLAY® Method:
Inclusion and recognition of all regardless of background, experience, or knowledge.
Models and metaphors that participants remember.
Increased ability to work with complex topics.
Insight into versatile perspectives that provide common knowledge and understanding.
A new collective system of knowledge from which you can act in a coordinated manner.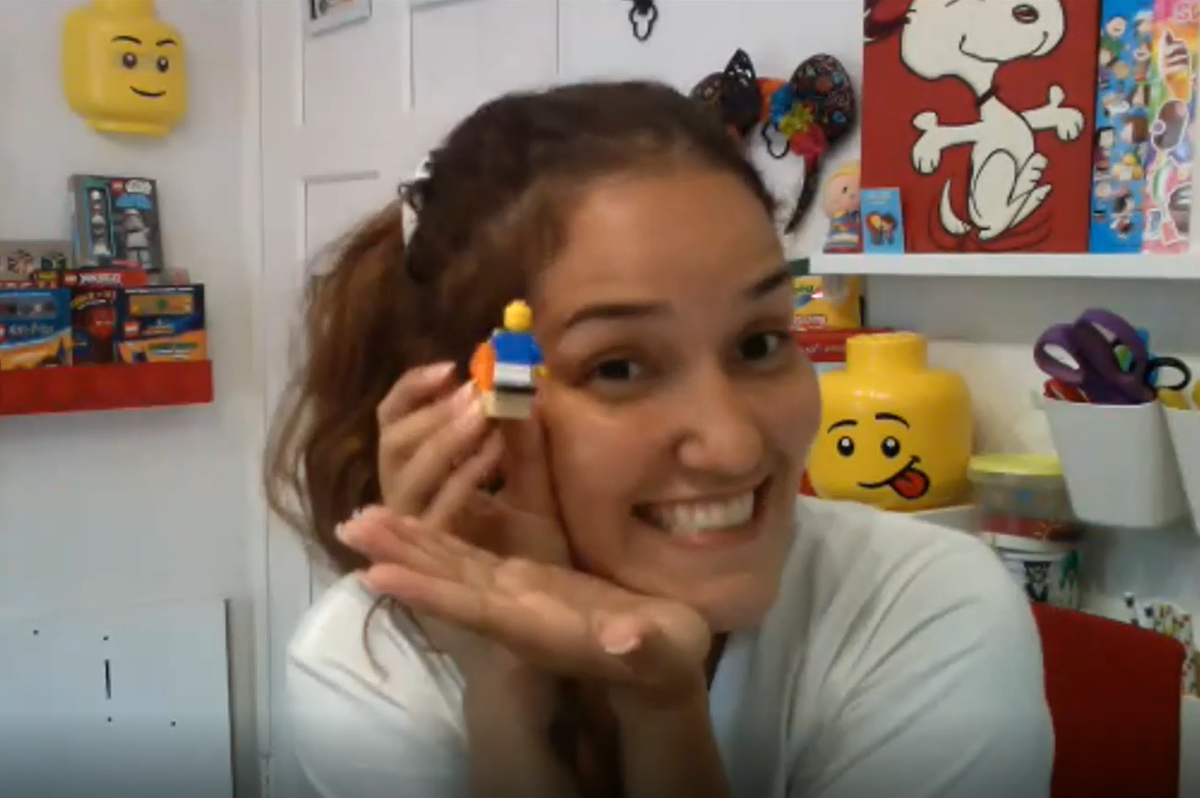 By joining our Online Micro Certification in the LEGO® SERIOUS PLAY® method you get: 
Extensive training and hands-on experience with the LEGO® SERIOUS PLAY® method brought to you by world-class facilitators with experience from more than 2.000 LEGO® SERIOUS PLAY® workshops.
An extensive and exclusive facilitator manual that covers both LEGO® SERIOUS PLAY® exercises and theory.
LEGO®  materials.
Distribution of training materials prior to the training – to either your home address or work address, depending on what you prefer.
An invitation to join our annual international LEGO® SERIOUS PLAY® Conference and Advanced Training at Hotel LEGOLAND® in Billund.
Access to BRICKMIND – our worldwide network of certified facilitators.
An inspiring newsletter four times a year, which covers different LEGO® SERIOUS PLAY® related themes, content and activities.
A diploma which validates the quality of the training you have completed.
What do our participants say?
"During the training I really got some ideas, that I can use directly in the classroom. I said to myself quite a few times: 'This is a great idea! I could use this.' That was a benefit to me right away and some of the techniques and the exercises that we worked through will apply directly to the things that I want to teach."
– Rob Sorensen, College instructor, Canada.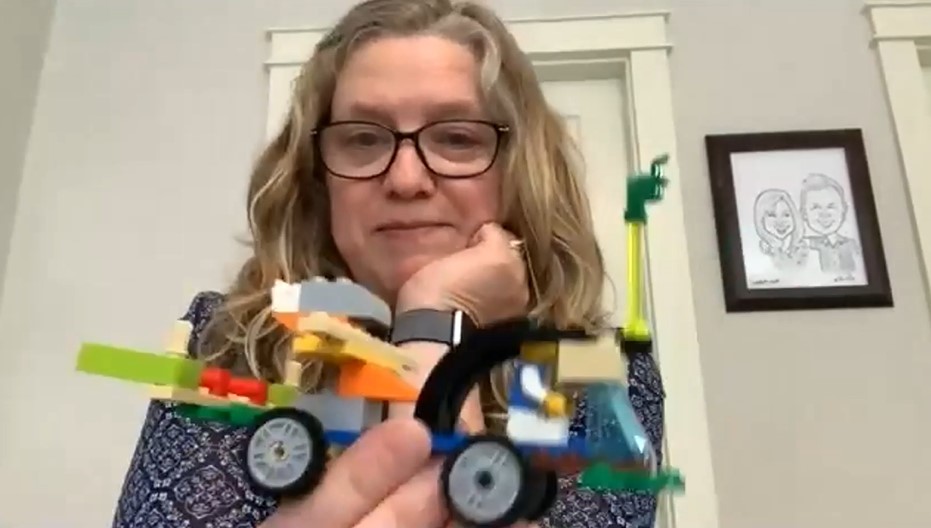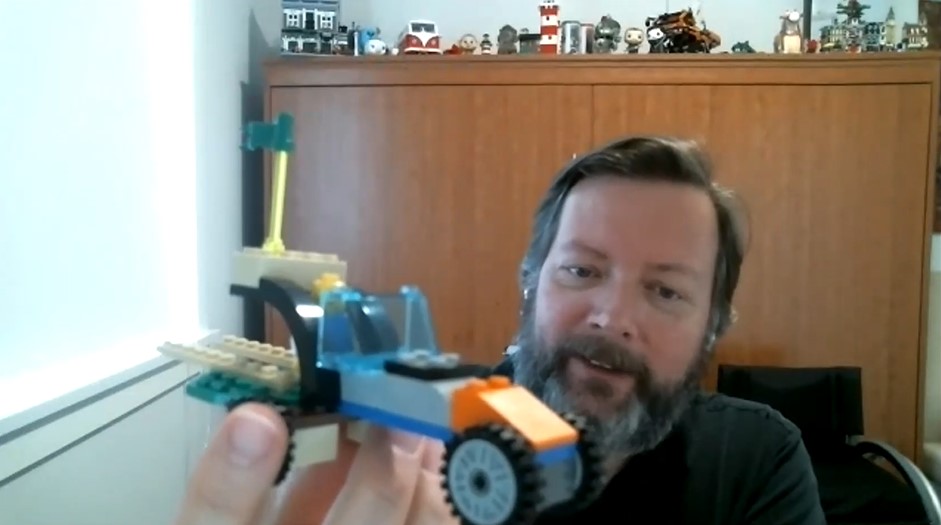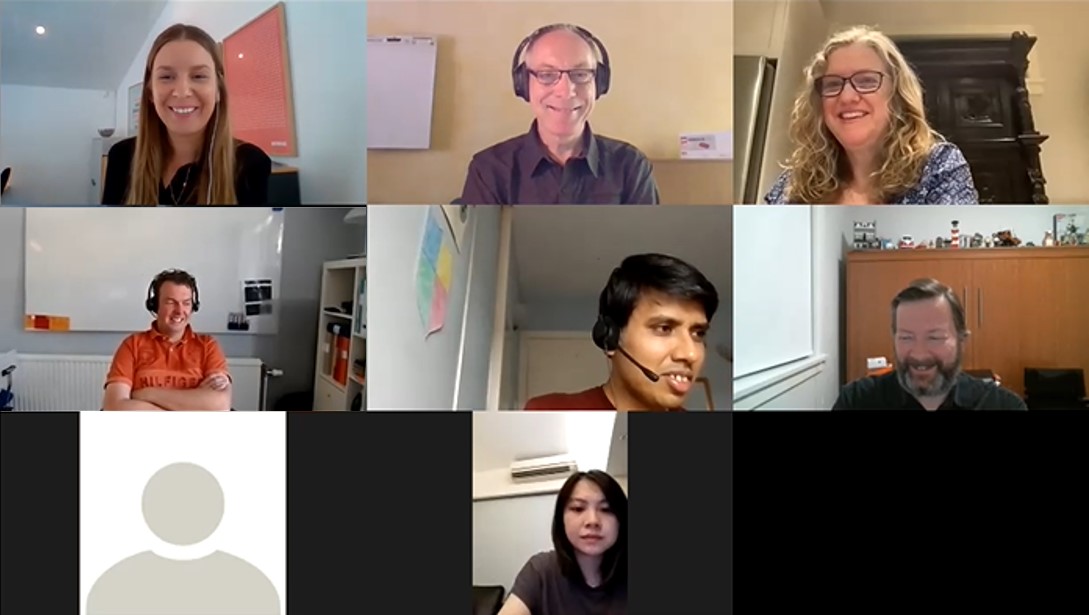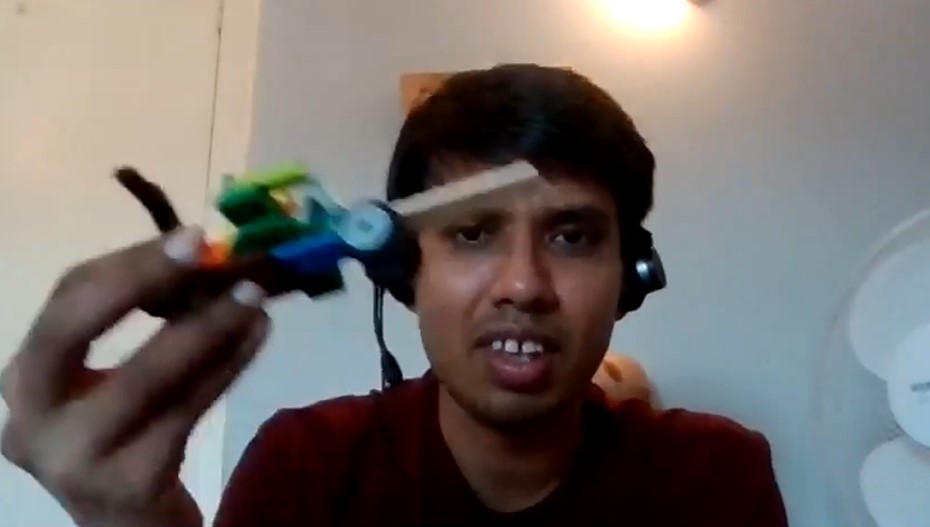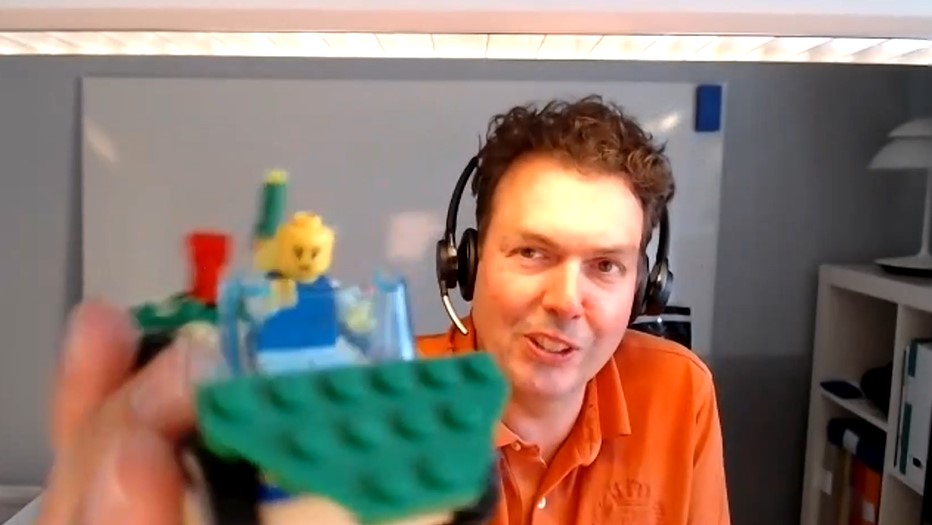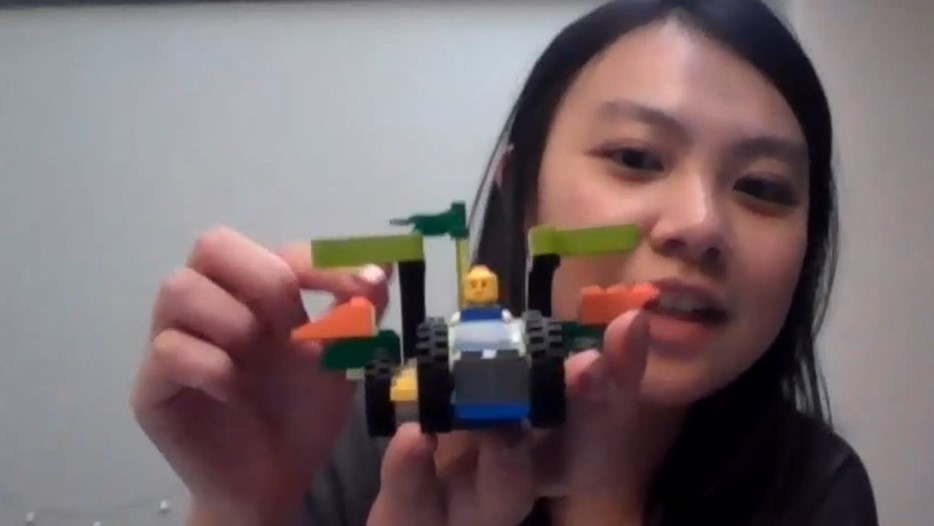 "Learning to use LEGO® SERIOUS PLAY® in an online environment has been a brilliant experience. As someone whose entire team is now working from home, Inthrface's training for an online application of LSP has provided me with a way to improve engagement in the team and generate positive outcomes remotely."
– Savannah, USA
Are you also interested in being trained face-to-face?
Combine our Online Micro Certification with our Complete Certification and achieve maximum LSP knowledge in just 5 days!
Online hybrid training what is that?
In these trainings, we combine the interaction and co-creation from F2F training with online tools – hence creating a virtual training space.
You will get thorough instruction and training in the use of the online format, to enable you to confidently work with this in your future workshops.
All of the concepts you learn can be used both F2F and online.
The design of this online training
Our facilitator training consist of two very intense and creative days with focus on the theory and research behind the method, effective hands-on exercises, group work, reflections and how you can use the methodology.
The training is composed of 2 modules.
Materials
Each participant will receive a special kit prior to the training. This includes all of the needed materials for the training (including LEGO®).
The price for the kit and distribution of it is included in the training fee.
Target Group:
Our training is targeted towards people who work with management, development, facilitation, processes, and/or consulting and are interested in obtaining basic knowledge of the LSP tool to be able to do general workshops face-to-face and online.
If you are already trained in the original LSP method, you are very welcome to join as well. Our Online Micro Certification is a great training that adds an online dimension to your LSP toolbox! As a trained facilitator you will only need to join day two of the training. To join the training as a trained facilitator – please contact Cecilie for more information!
Duration:
2 full days of training.
Each module will be run in the time period 09.00 – 17.00 CET or 13.00 – 21.00 CET. The time period might be changed depending on which time zones the participants are in (ask us when you apply for a spot).
Module 1
Part 1A (introduction):
Welcome, presentation & introduction to the training.
How to use online tools.
Setting up the workshop space.
Part 1B (theory & history):
In this part of the training, we will go through the history, theory, and research behind the LEGO® SERIOUS PLAY® method:
What is LEGO® SERIOUS PLAY® (LSP)?
The history and development of the method.
How to use LSP.
Understanding the aspects of creative knowledge systems.
Understanding the core elements of the method: Construction – Metaphors – Story making – Imagination.
The core processes of the original methodology.
The Real Time concept.
The code of conduct of the methodology, the facilitator, and the participants.
Part 1C (skills-building):
Learning all the basic elements of the LEGO® SERIOUS PLAY® methodology:
The skills-building toolbox – making the core elements come alive.
Focused exercises on the basic elements in the methodology.
Construction of knowledge with LEGO® bricks.
Knowledge of how metaphors can help you communicate complex ideas and knowledge.
Storytelling and its ability to help you discover, explore and make decisions.
Imagination is a powerful source of new ideas.
The concept of play, and how it allows us to experiment and explore things in new ways.
How to develop and run smaller workshops.
Module 2
Part 2A (introduction):
Welcome, presentation & introduction to day 2.
Repetition of core concepts.
Reflections, questions, and answers.
Part 2B (core application):
We will introduce and train the 5 online steps in creating a core application of the LEGO® SERIOUS PLAY® method that can be used for infinite purposes.
At the end of the session, we will discuss how to develop, plan and run a tailormade application.
1: Introduction & warm-up
Participants are given reassurance in knowing why play works in a working context, the core elements, and the 5 simple steps. We do a few exercises to warm up our hands, brains, and stories to debunk any concerns about having to be a master builder and to get in flow from the start.
2. Model separately and put together
We set up a task to uncover the substance of the subject, e.g. the strategy, the team, the ability to innovate, etc. from different orientations – each participant builds their models, tells about them and then the group brings them together in shared models based on the instructions.
3: Ecosystem and factors
The ecosystem – e.g. the team, the company, the project, the strategy, or the ability to innovate – is created out of the shared models. To see what affects the systems and how, participants build both internal and external factors, e.g. stakeholders, team dynamics, trends, or other actors.
4: Correlations in the ecosystem
The factors are placed and connected to each other and to the parts of the shared models that they directly affect so that all the models create an ecosystem that embraces complexity internally and externally.
5. Condense conclusions & future actions
We identify conclusions, principles, and actions based on the knowledge we have about the ecosystem right now.
Our certification schedule
When you sign up for one of our trainings in the LEGO® SERIOUS PLAY® method, you will reserve your spot on our training. We will contact you to verify your details and confirm your participation. We can't wait to show you all the value that the LEGO® SERIOUS PLAY® can bring.
Do you have any questions about our certifications?
Feel free to contact us anytime!