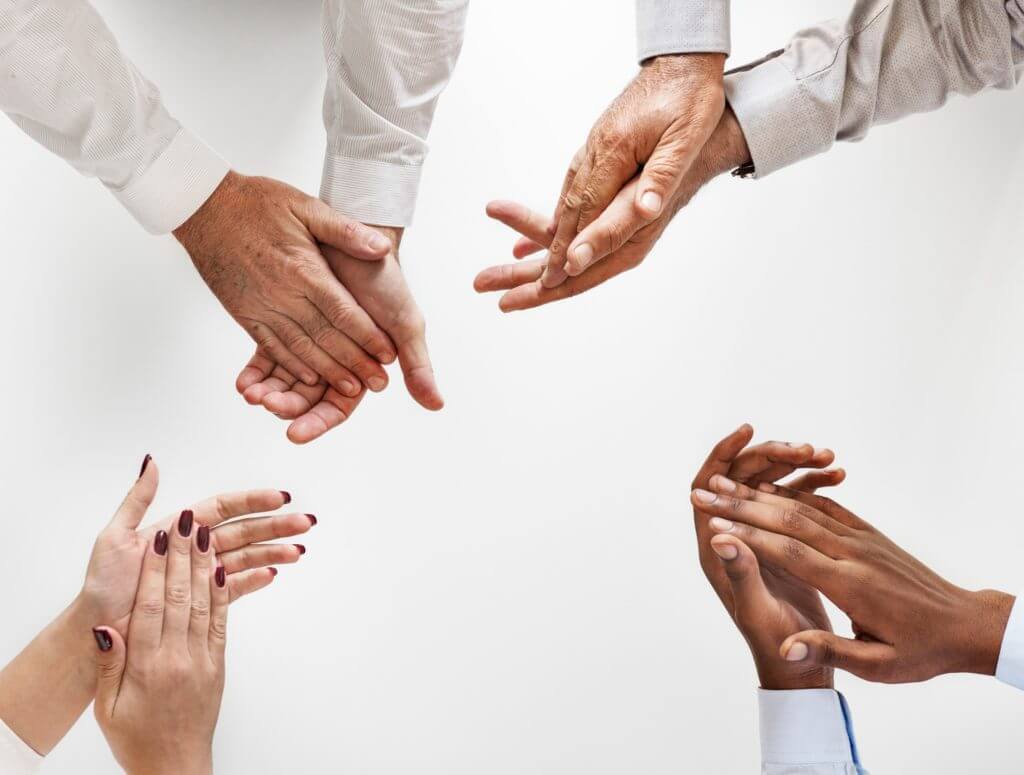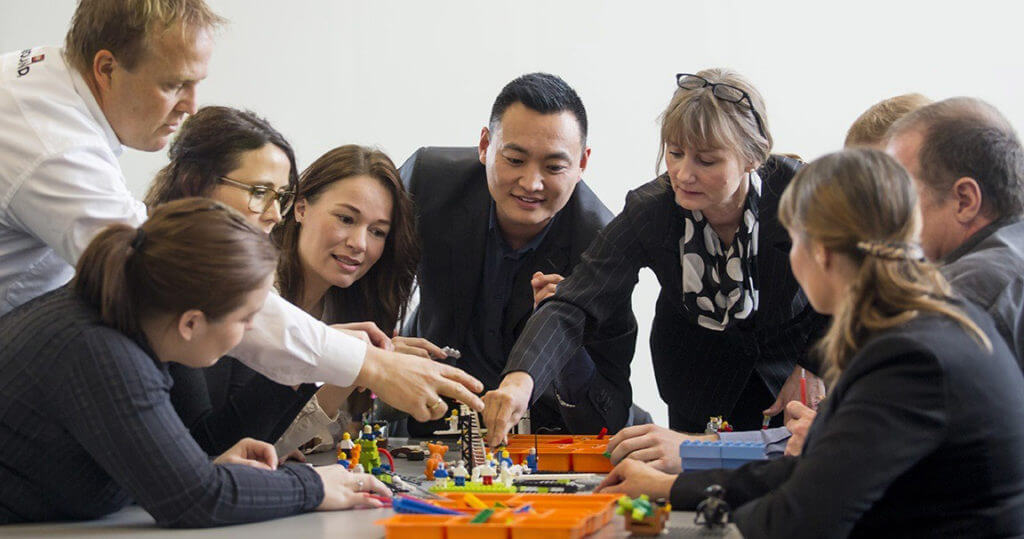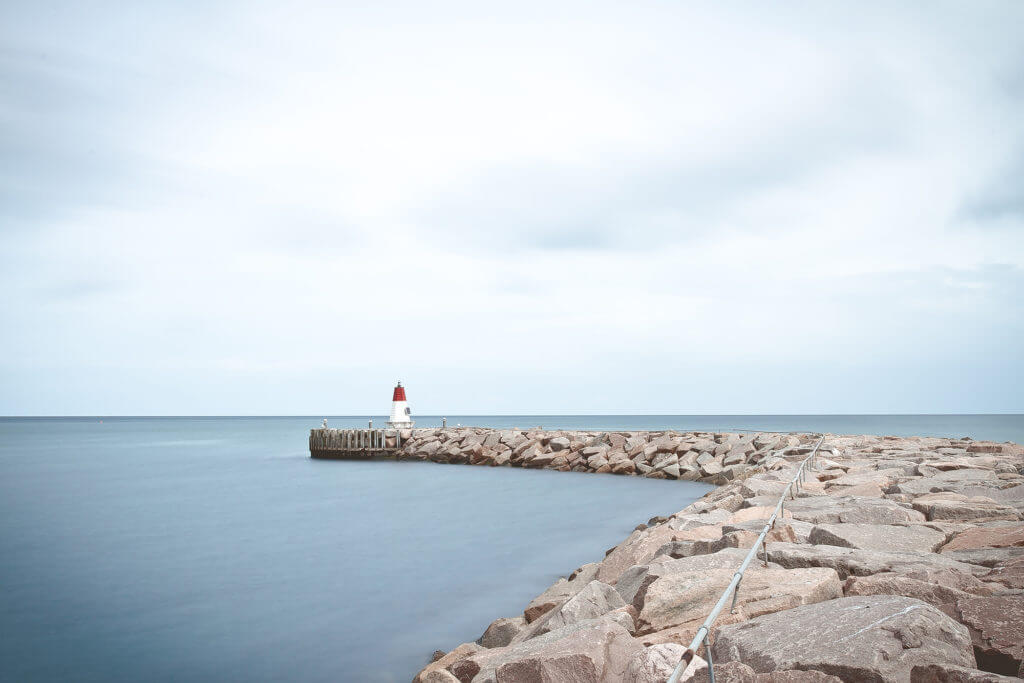 There comes a period in the life of any organization when it is time to take a collective leap. It might be a strategic quantum leap into a new exciting phase for the company – or it might be a matter of crossing a conflict-filled abyss.

LEGO Serious Play
LEGO® Serious Play® (LSP) is a scientifically developed method that since 1997 has helped companies handle complexity, increase dialogue, and unleash innovation and creativity. LSP is an effective and inspiring workshop format that brings clarity, reduces complexity, and stimulates innovation through creative processes. You can read more about the LEGO® Serious Play® workshop format here.
IntHRface facilitates a LEGO® Serious Play® certification in collaboration with Hotel LEGOLAND®. The courses are held at either LEGOLAND® Hotel and Conference Center in Billund, Denmark, LEGOLAND® Windsor Resort in England, or LEGOLAND® Florida Resort, Orlando, USA. You can read more about our LSP certification here.
Become a certified
LEGO® SERIOUS PLAY® Facilitator
Through an intensive 4-day course at the LEGOLAND® Hotels and Resorts, you can obtain a certification in LEGO® Serious Play®.
IntHRface has developed the certification in close cooperation with Johan Roos, co-founder of the LSP method.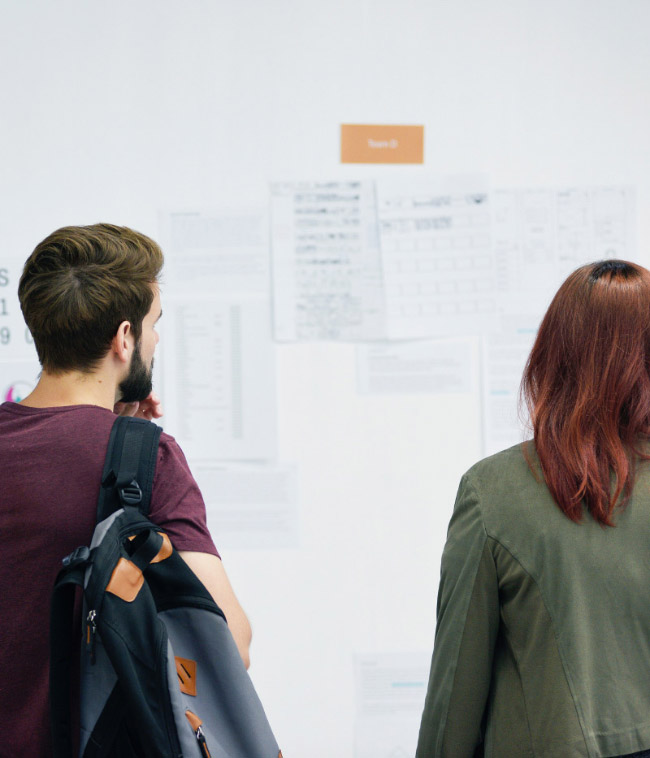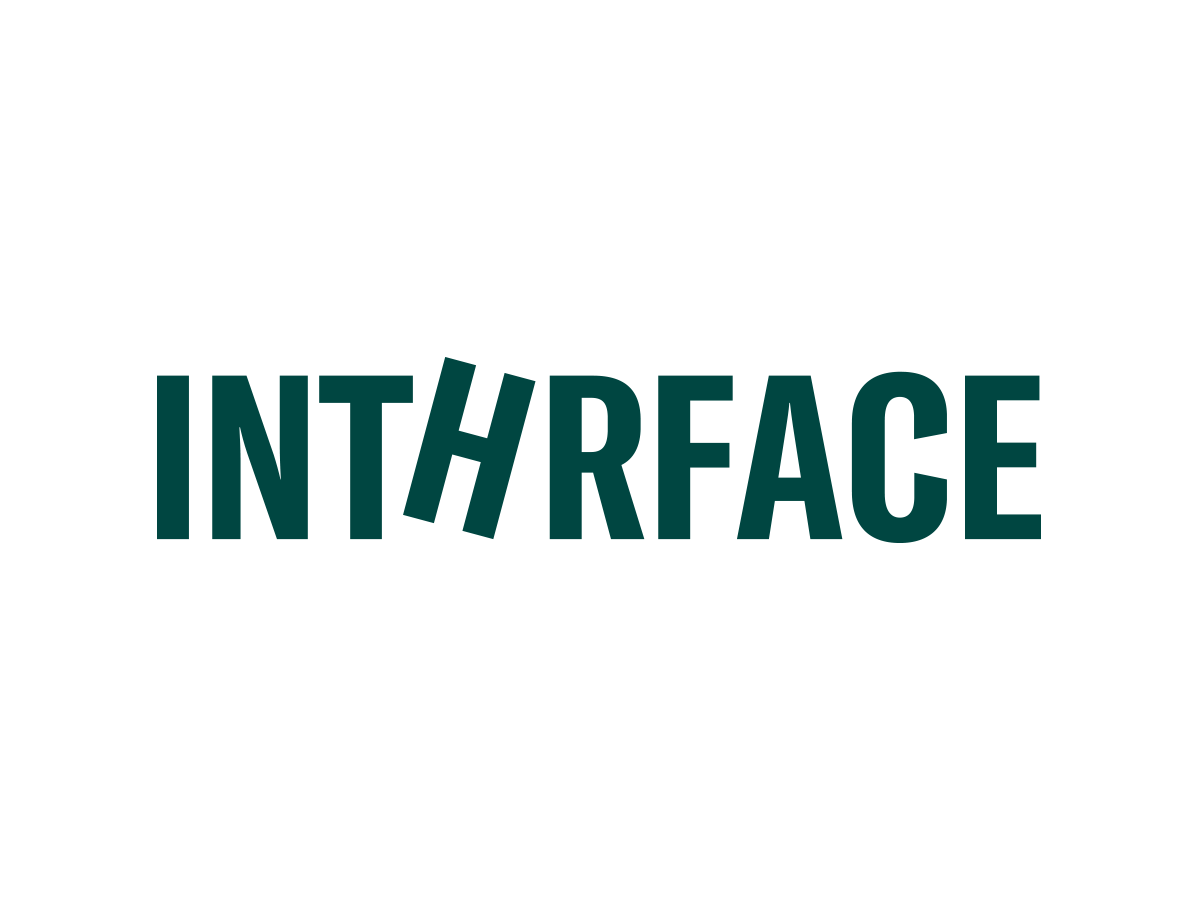 For the last couple of months, we have been working intensively with the strategic design agency Re-public to create this new look and website for Inthrface. To the people who know us, do not worry our core values, products and ethics are the same. To people who are visiting the website for the first time, welcome and we hope you enjoy it!
What our clients have to say
"KMD has used Inthrface for our annual leadership workshop with great success. The feedback from all participants was that the workshop was top notch and very much exceeded expectations. Based on the extremely professional process, both before, during, and after the workshop, I can wholeheartedly recommend Inthrface"
Charlotte Fredberg Schmidt
Områdedirektør, KMD
"IntHRface cut no corners. They take pride in thorough preparations, detailed plans for deliveries and rigorous follow-up. You don't partner up with IntHRface to get consultants that scratch your back. They take a no-nonsense approach, challenge you and poke your weak spots – but also recognizes and builds on your strengths. IntHRface has played a key role in improving the performance of several teams in AstraZeneca Nordic and in implementing the AstraZeneca Leadership Capability framework. They come with my highest recommendation."
Rasmus Toft-Nielsen
HR Director, AstraZeneca
"In a very short time, IntHRface succeeded in imparting to managers and employees an understanding of the necessity of everyone in the organization being responsible for the attractive workplace. IntHRface delivers a well-thought-out course with high-involvement, efficient processes. IntHRface understands in a challenging, but empathetic, way how to meet the participants where they are, thus creating motivation and ownership for the processes. The results of their effort have been convincing, and absences due to illness have been reduced by about 30%"
Carsten Frank
HR Manager, Copenhagen Social Services
"We believe that using LEGO as a tool to express oneself is a great concept. The method brought people to a common platform and greatly enhanced articulation of thoughts in a creative way"
Murali Iyer
CEO, Torm Shipping, India
"IntHRface is a very professional and competent collaborative partner. We can confidently recommend both IntHRface and the LEGO® Serious Play method for other companies"
Gisle Bakken
Personnel Director, AstraZeneca Norge
"I recently had the pleasure of attending Inthrface's LEGO® Serious Play® facilitator training. I was blown away by the training, the facilitators knowledge, and just how versatile this tool can be. Don't be fooled into thinking this is simply a fun icebreaker technique. You'll uncover real-time insights into your strategy, your organization, and even your own personal identity. I highly recommend it!"
Clark Sweat
Chief Revenue Officer, Children's Miracle Network Hospitals, USA
"In addition to a fantastic process, where the deep involvement and ownership of the strategy became anchored in management, the tool (LEGO® Serious Play®) provided a powerful presentation right at our level at the leadership workshop. Still today, I have our future vision for Eltel Denmark sitting in my office, built in Legos"
Claus Metzsch Jensen
CEO, Eltel Networks Denmark
"I have had a very good experience with the dedicated and highly qualified support I have received from IntHRface in developing my management team. The journey going from a group of people with functional responsibilities to a high performing team with common mission and objectives has been achieved through excellent lead by IntHRface build on a strong theoretical background and fantastically executed exercises. I can only give my highest recommendation on using IntHRface in developing high performing management teams"
Henrik Rasmussen
CEO, AstraZeneca Danmark
"In a very short time, IntHRface succeeded in imparting to all 185 employees an understanding of the necessity of the organizational changes. They succeeded in establishing a general acceptance of the new circumstances and a constructive approach to the changes. This enabled the organization to be back in operation already two months after IntHRface started working on the implementation – resulting in a big efficiency boost"
Niels Christian Koefoed
Department Manager, Park og Vej, Gentofte Municipality