LEGO® SERIOUS PLAY® Workshops
Agile projects & processes
Move forward on must-wins.
We help you start and secure projects to turn them into efficient processes.
Are you getting the job done?
If your organization is similar to many other organizations, then your archives overflow with the sad remainders of projects that was once sparked by enthusiasm, but then broke down due to other priorities, unforeseen complexities, and day-to-day operations. Prevent your project from getting worn out in the organizational hamster wheel – start it up properly or re-ignite the spark in your project team with LEGO® SERIOUS PLAY® for agile projects. The result will be enhanced motivation, budget and project plans that last from start to finish.
Processes must be continuously adjusted. But how? If you have experienced that optimizations in one process have created problems in another, then you know how important it is to have a full overview – and how difficult it can be to gain such an overview of consequences in a complex business.
With a 3D method, you get the necessary overview and implement changes without side effects.
The method creates:
Common perception of what is going on as we build your current reality and future together.

Concrete and hands-on understanding of how the individual fits into the agile projects or process.

A greater flexibility and acceptance of giving up working in silos – because the participants understand all parts and see how they are connected in the agile projects or processes.
We deal with both small and large projects – here are 3 typical project scenarios:
1. THE NEW PROJECT: We need a good start
New team, new situation, a lot of attention and demands to succeed.
A foundation for success is to agree on where to start, where to go and what the journey in-between should look like. Thorough preparation equals safe and fast execution.
This is how we secure agreement and due diligence:
1.Build what the project is all about – seen from an internal and external point of view, as well as when it becomes a success – and create an overall picture of the project, so the project group gain a shared view of the project.
2.Supplement with all the factors that can influence the project: Risks, opportunities, events – and discuss how you will react to the factors that you can predict.
3.Transform the scenarios into a project plan to take risks into consideration, to take advantage of the opportunities, and to condense team principles which you will work on after the project.
It can be an advantage to do a team workshop beforehand, and afterwards supplement it with the next scenario: Overview of processes.
2. THE COMPLEX PROJECT: We need an overview - NOW!
Bottlenecks are overlooked, necessary coordination fails, and tunnel vision prevails.
Projects often fail due to complexity, when extensive concurrent projects affect the success of the individual projects and the common project and process methods fall short. 
This is how we create overview:
1.Build vision, success criteria, and core business of the project.
2.Supplement by visualizing the phases of the project and the physical layout of the project, i.e., existing or future process steps and locations.
3.Include how the project looks in the individual phases and the factors that may affect the project.
4.Analyze bottlenecks, missing links, transfers and conflicting actions.
5.Condense it into a plan that will correct deficiencies and utilize the strengths that you have identified along the way.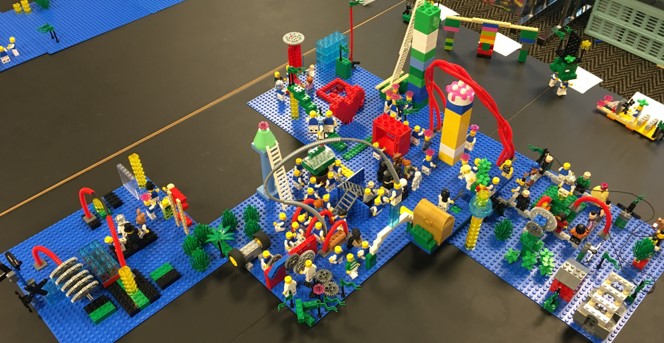 3. THE EMERGENCY PROJECT: We are stuck in quicksand - HELP!
Action is needed, if you want to benefit from the project.
Sometimes projects get stuck in one place. This happens for many reasons:
Loss of focus, re-prioritized resources, lack of common overview, unexpected barriers or demotivation. 
How we create progress:
1.Identify the problem by analyzing the core of the project, organization and results.
2.Analyze what is not working, whether it has worked before, and what might have changed.
3.Examine the factors that prevent the project from progressing and find the solutions that should be included in the project plan. Here, actions from the strategy, the team and the project development methods can come into play.
The 4 cornerstones in good agile projects
Our experience shows that there are 4 key elements that determine whether a project will succeed:
EVERYONE INVOLVED KNOWS THE PURPOSE OF THE PROJECT AND HAVE A SHARED UNDERSTANDING OF WHAT IT CONTAINS.
THE PROJECT TEAM COLLABORATES WELL AND KNOWS EACH OTHER'S CONTRIBUTIONS AND STRENGTHS FROM THE START.
THE PROJECT TEAM CONSTANTLY TESTS SCENARIOS AND LEARN FROM THESE.
THE PROJECT TEAM INITIALLY AGREES ON PLANS AND SET UP AGREEMENTS FOR THE FUTURE AND ADJUST THESE REGULARLY.
If we should recommend just one shortcut to good agile projects or an optimal process, it would be constant calibration. Data enriches processes and project, reports provide insights and algorithms are great too, but they cannot beat a good old-fashioned conversation about what is going on with you and what is going on with me.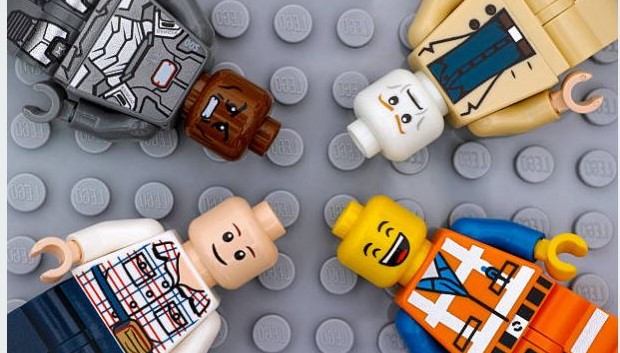 It became apparent quite quickly that Inthrface could contribute with much more than just the design and content of our organizational plan. Through creative workshops and meetings with the management of the project, they pointed out several relevant issues that could be optimized and improved. At the same time, Inthrface also contributed with an increased focus on the overall values and objectives in the project, as an essential part of the foundational composition and competencies of the project organization. At last, we actually got a much better product out of the collaboration than we initially expected, and we have been extremely satisfied with Inthrface's work throughout the process.
Overview of the individual process steps
Over time, processes often become complex and opaque. processes affect each other and changes may cause mistakes and shortcomings that affect you customers, your reputation and your revenue. Our methods provide a complete overview of both current and new processes, which will enable you to make changes without falling short, and new processes will thrive from day one.
4. THE MISSING OVERVIEW: What happens if we change something here?
Physical process mapping provides a better overview of both existing and future processes.
This is how we create an overview:
1.Assemble a group of participants who work with the process on a daily basis.
2.Build the individual parts of the process and put them together collectively. Mark where there are wasted resources or obvious deficiencies.
3.Supplement with the factors that affect or are affected by the process – either stakeholders, other processes or events that need to be taken into consideration.
When we review data, processes and project steps together, it becomes clear what is lost and what is needed to succeed. This enable us to close the gaps and build the necessary bridges from the start. This is good business, and it sparks motivation in both the project and process work.
We can help your project get off to a good start, tidy up your processes, or kick-start a discouraged project team.