LEGO® SERIOUS PLAY® Workshops
Team development
High-performing teams - now and in the future.
We create teams based on trust, the right competencies and willingness to cooperate.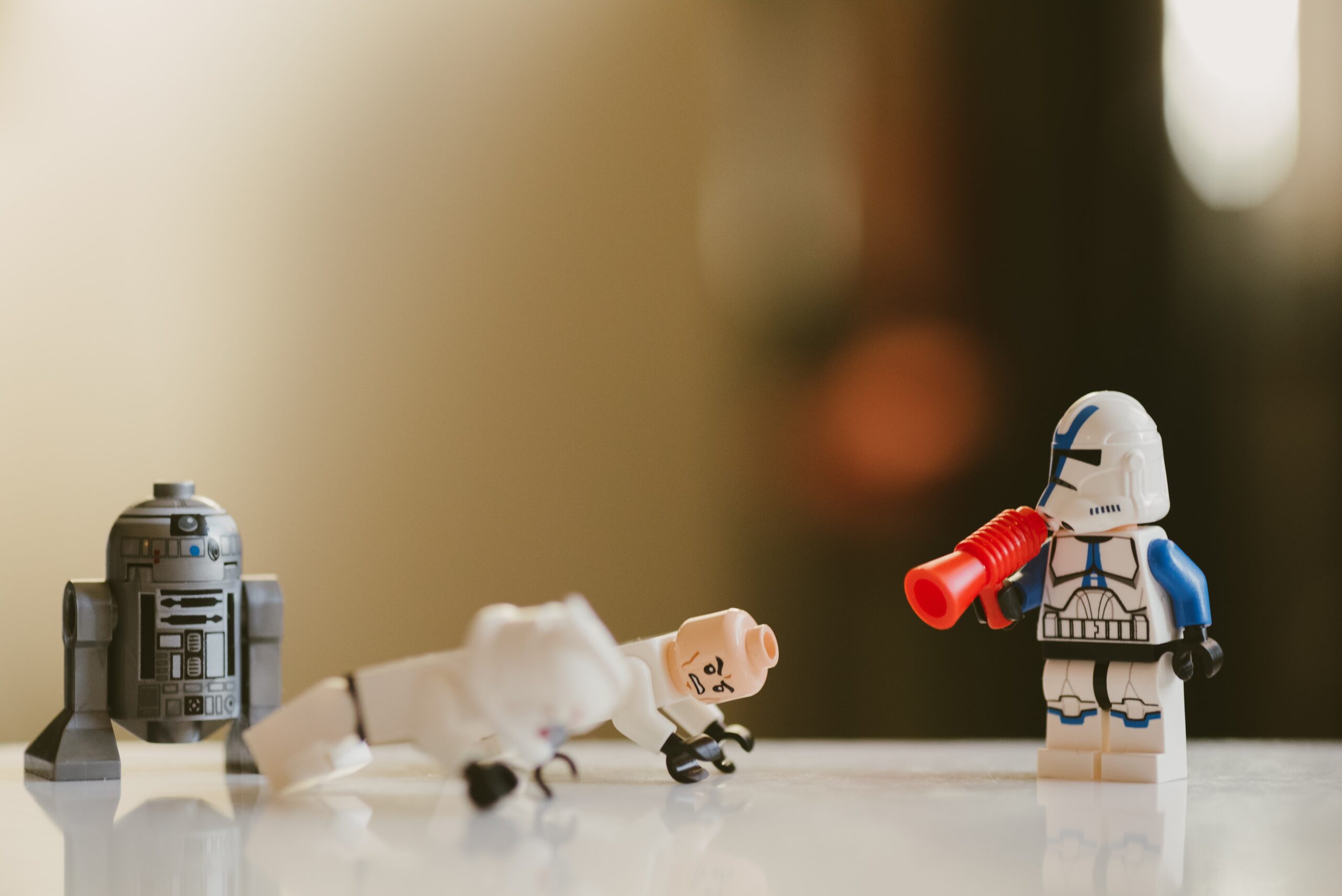 A shortcut to high-performing teams
Can you recognize any of these teams in your organization?
A brand-new team where the members are trying to find each other.

Silo-teams characterized by working in different directions and maybe even internal conflicts, competition and divisions.

A team with ingrained collaboration routines or latent issues in their interaction.

A solid and convenient team in need of a higher gear to push the business forward.

The super team, who might be running out of energy, or where new assignments has turned into shaky ground.
If you can tick off one or more of these examples, a team workshop can fast track your development. The desire to develop great teams can come from various places, but they all lead to one shared result: high-performing teams.
Any team may need a hand
Specialists, employees on the floor, managers in the front line, department managers or top management – the team dynamics are all the same, and a LEGO® SERIOUS PLAY® based workshop can help any kind of team.
However, if you need to work with a management or leadership team, you might need an even greater effort: Our experience has shown us that the higher within the organization the team members are, the more complex their reality is, and the greater influence they have on the rest of the organization. For that reason, we make special workshops and processes for leadership and management teams.
The team afterwards
We have seen the benefits from more than 200 team workshops. When a team leaves a workshop, it is stronger and more robust and ready to perform, because the team members have evolved in key areas necessary for success:
They have created mutual trust and gained stronger social relations.

They have gained insights into the work structure and roles within the team, as well as processes, strengths, and unexploited potential.

They are aware of common norms and are able to make decisions more effectively based on common principles.

They have a common vision, goals and a strengthened ability to collaborate both within the team and across the organization to solve the tasks of their everyday work.

They have exposed hidden skeletons in the closet, and they are able to use a new common language and share knowledge more freely.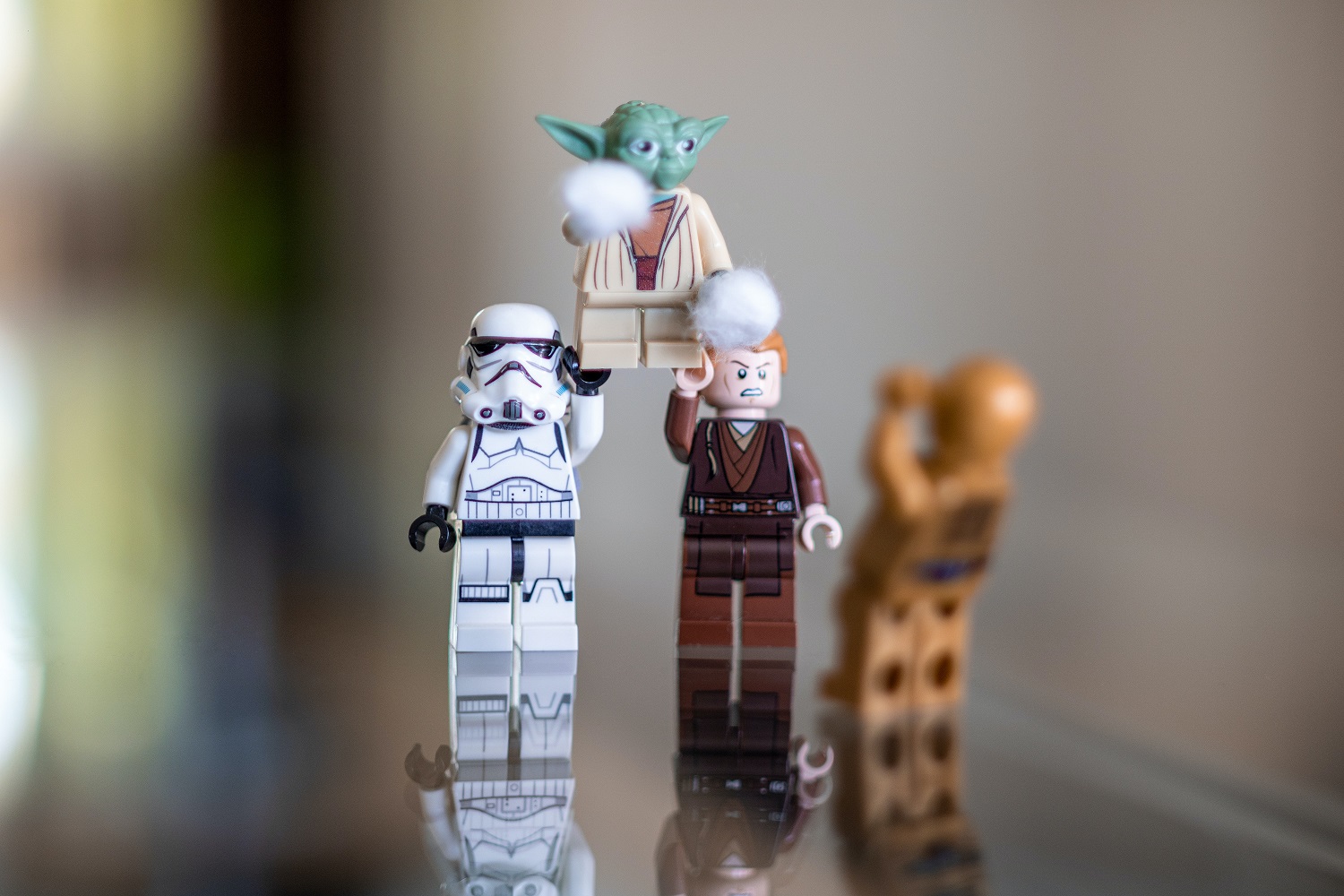 Such changes can happen really fast! No matter where your team is at, a team development workshop takes the participants through – or revisits – the first team stages (forming, storming) and end up with common principles (norming), so they can return to their organization as a better performing team consisting of happy team members.
WE EFFECTIVELY INTEGRATE THE TEAM AND THE INDIVIDUAL
A team consists of individuals; the team operates within an ecosystem, and the team members act based on experiences from the past and expectations for the future. Our team development processes can dive into the exact aspects of the team relevant for you right now – into individual parts of the team, into the inner life of the team, or into factors from the landscape around the team or scenarios that affect the team's actions – or in all parts.

ESTABLISH THE TEAM FROM THE START
We design your workshop based on the current situation in your team and on any analyzes that may have already been made of the team. If you do not have a team analysis or a clear view of your current challenges, then let us help you outline the team's competencies and interaction level via a Team Performance Inventory Survey. However, pre-analyzes are not mandatory – our creative methods quickly create relations and a common ground – even in completely new groups or teams.
We target your team challenge
Each team has its own specific challenges, and we can address all of them. Here are some examples of workshop formats that have worked well for numerous teams in other organizations around the world. These can be adapted for your particular team challenge.
Get an overview of different challenges and workshop formats here »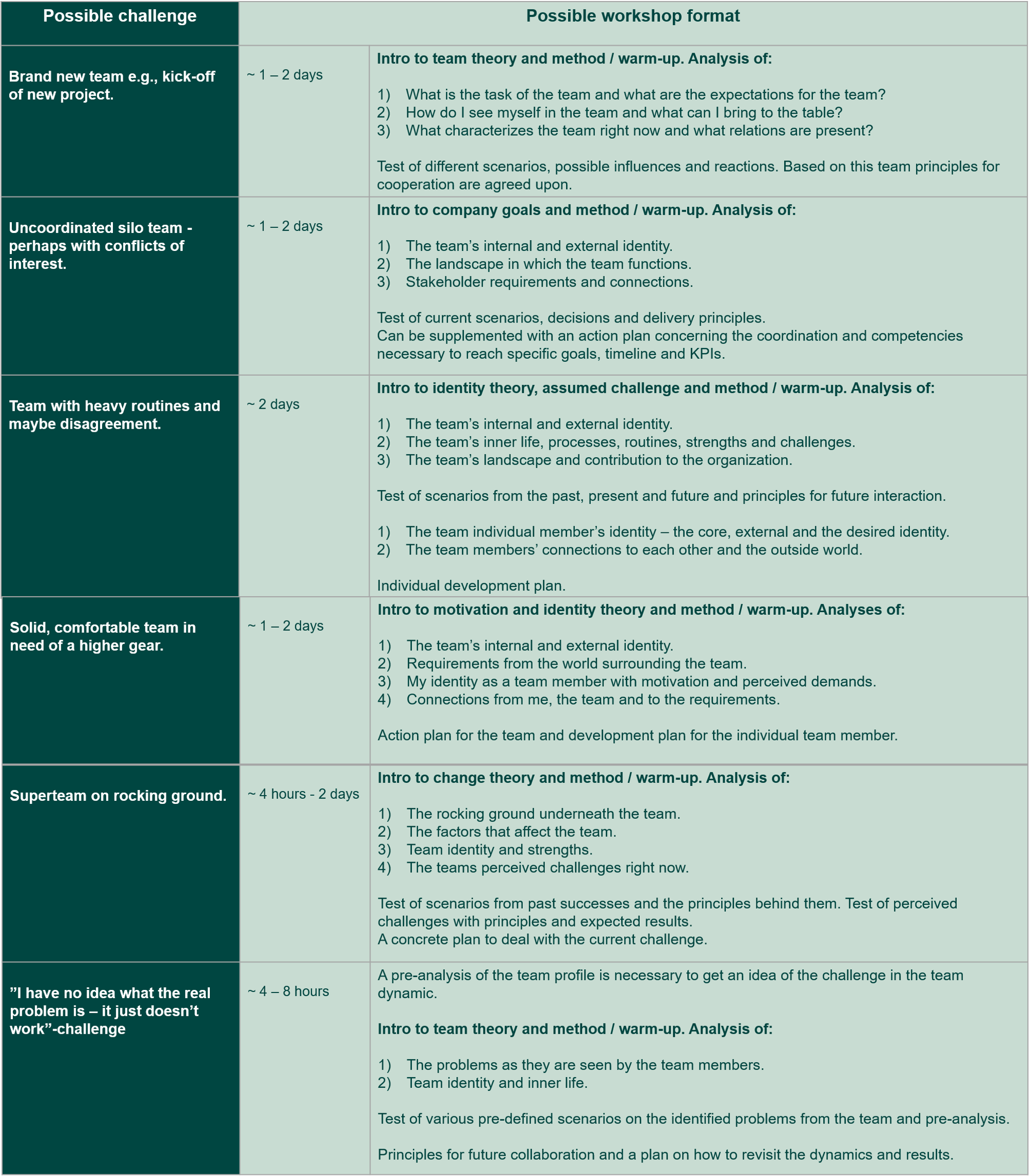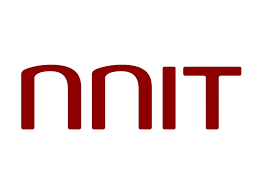 I have continuously collaborated with Inthrface in several larger and smaller team development processes throughout the past 6-7 years. Their great professionalism characterized the entire collaboration, from planning the processes over alignment of expectations to implementation and subsequent evaluation of each individual process.
I can only recommend collaborating with Inthrface to everyone who wants an innovative and customer-oriented partner.
Are you curious about how creative processes with empathy, trust and focus on the goals can help your team forward?