LEGO® SERIOUS PLAY® Online Webinar (Free)
Explore a unique creative tool and how it can create succes in your professional life.
If you think that time has come for a more

creative approach

towards day-to-day or large-scale challenges, you should join this webinar!
In this free online webinar, you will discover how easily LEGO® bricks trigger your imagination and how useful this is when you want to give meaning to what you have to say. We will show you why involving the imagination in relation to organizational challenges creates better results and how this unique creative tool called LEGO® SERIOUS PLAY® provides a framework to deal effectively and imaginatively with current or future challenges. You will also get some examples of real business cases and be informed on the different options to start working with the methodology yourself.​
WHAT IS INCLUDED IN THIS LSP WEBINAR?
In this webinar, you will learn the basics about the LEGO® SERIOUS PLAY® method, and how you can use the method effectively. You will get:
An introduction to the LEGO® SERIOUS PLAY® methodology.​

Try some inspiring exercises.​

See real business cases and examples of how LSP is used in companies, organizations, and high education institutes, both face-to-face and online.​

The different options for you to start using the LSP methodology in your organization or in your business.​

Q&A session.​

A follow-up mail with an article on the origin of LSP and detailed materials about workshops and the different courses.
Why choose a webinar with Inthrface?
Inthrface has designed and successfully delivered more than 1000 workshops and processes worldwide based on the LEGO® SERIOUS PLAY® (LSP) method in the field of strategy, organizational and team development, change, project, and process management, innovation, and customer orientation. 
In addition, Inthrface has trained more than 500 facilitators in the LSP method and collaborates with Professor Johan Roos (one of the two inventors of the method) to continuously research and develop the method into new applications.
Target group
In general, our webinar is aimed at anyone who wants to look beyond the traditional ways of handling organizational challenges, broadly defined.​ More specifically, people working in or with management, development, education, facilitation, and consulting.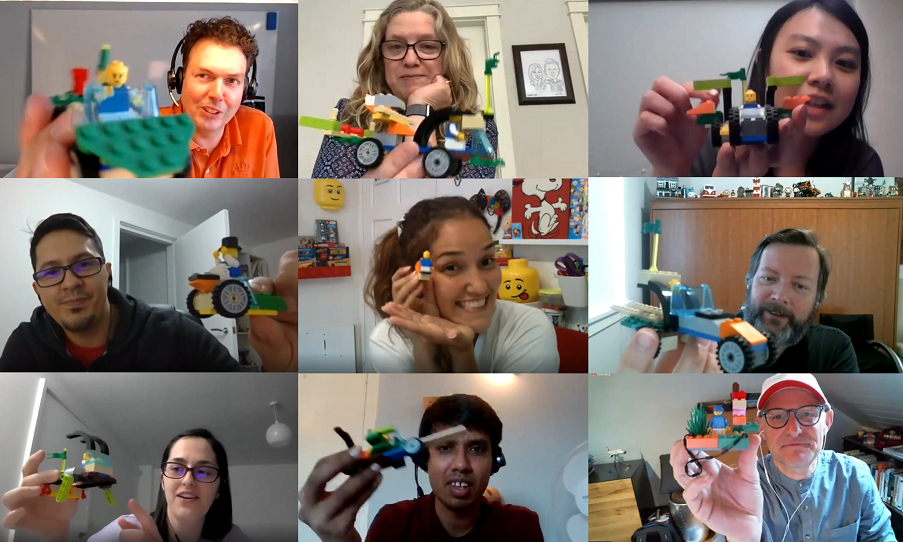 WHAT DO YOU GET FROM A PROCESS WITH LEGO® SERIOUS PLAY®?

​



Regardless of the subject or whether you work online or face-to-face, you will experience the same benefits from a process based on LSP: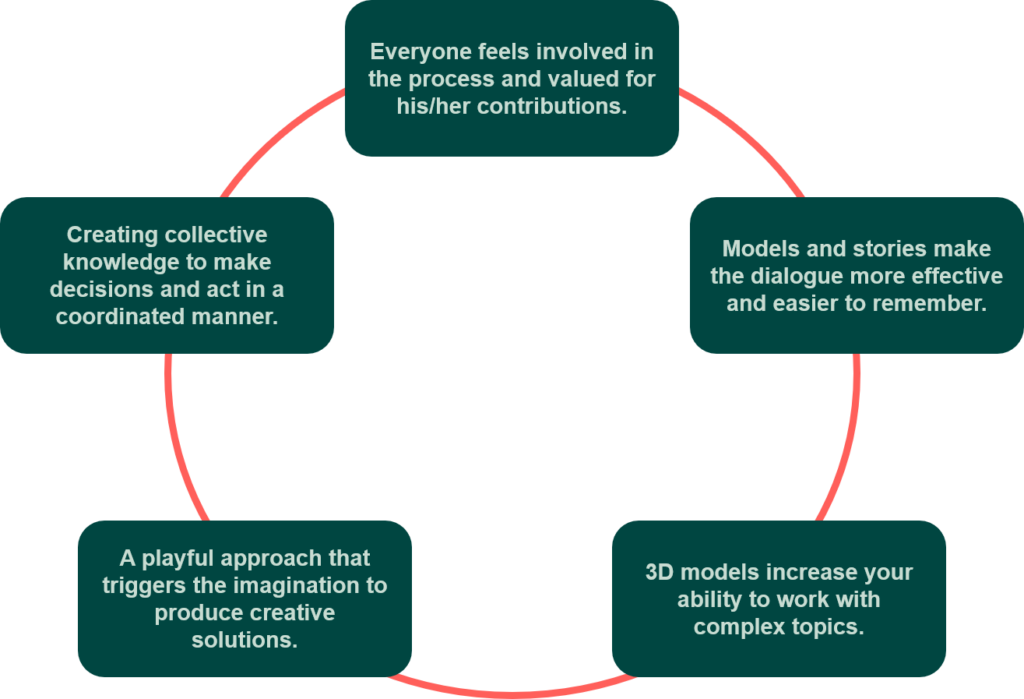 DO YOU ALREADY KNOW, WHAT YOU ARE LOOKING FOR?
LEARN MORE ABOUT OUR DIFFERENT WORKSHOPS AND CERTIFICATIONS HERE:
LEGO® SERIOUS PLAY® WORKSHOPS
LEGO® SERIOUS PLAY® CERTIFICATIONS
What our clients have to say
WE BELIEVE THAT USING LEGO® AS A TOOL TO EXPRESS ONESELF IS A GREAT CONCEPT. THE METHOD BROUHT PEOPLE TO A COMMON PLATFORM AND GREATLY ENHANCED ARTICULATION OF THOUGHTS IN A CREATIVE WAY.
"IT'S MUCH MORE THAN BUILDING LEGO. IT IS A VERY POWERFUL FACILITATION METHOD THAT TAKES IN CREATIVITY AND PSYCHOLOGY WHICH WILL EMPOWER YOU TO HELP PEOPLE EXPRESS THE PROBLEM."