The International LEGO® SERIOUS PLAY® Conference & Advanced Trainings
The International LEGO® SERIOUS PLAY® Conference
From October 3rd - 4th, 2023 at Hotel LEGOLAND® in Billund or online from your preferred location.
GET READY FOR THE INTERNATIONAL LEGO® SERIOUS PLAY® CONFERENCE AND ADVANCED TRAININGS 2023

Learn more about this year's Conference program
This 7th International Conference in the LEGO® SERIOUS PLAY® method is once again hosted by Inthrface and Hotel LEGOLAND® in Billund, Denmark. Co-inventor of the original LEGO® SERIOUS PLAY® method, Professor Johan Roos will once again be the conference Chair.
The conference presents a program packed with inspiration, insights, great speaker and talks, new skill-building, networking opportunities, and best practice sharing.
Enjoy and get inspired by the interviews from the 2019 LEGO® SERIOUS PLAY® Conference in the video below:
What do the participants say?
"I've jokingly referred to the conference as the annual return to LEGOLAND® to renew our powers. We all have to go back to the source to become one with the bricks again. But it is also to be part of the community. These are my friends and family. So, one of the things I have gained from coming here is the renewal of the camaraderie."
– Dr Stephen Dann, Australia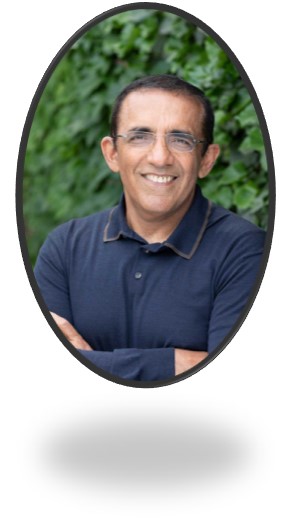 Ranjay Gulati
Ranjay Gulati is the Paul R. Lawrence MBA Class of 1942 Professor and the former Unit Head of the Organizational Behavior Unit at Harvard Business School.
Ranjay studies how "resilient" organizations – those that prosper both in good times and bad – drive growth and profitability. His work bridges strategy (establishing clear strategic pillars for growth), organizational design (reimagining purposeful and collaborative organizational systems), and leadership (fostering inspired, courageous and caring execution).
He was ranked as one of the top ten most cited scholars in Economics and Business over a decade by ISI-Incite. The Economist, Financial Times, and the Economist Intelligence Unit have listed him as among the top handful of business school scholars whose work is most relevant to management practice.
His research has been published in leading academic journals of business, the Harvard Business Review, and a range of other outlets.
He is the author of several books. He has been a frequent guest on CNBC and other media outlets.
He advises and speaks to corporations large and small around the globe.
He holds a Ph.D. from Harvard University, a Master's Degree in Management from M.I.T.'s Sloan School of Management, and two Bachelor's Degrees, in Computer Science and Economics, from Washington State University and St. Stephens College, New Delhi, respectively.
Martin I. Jones
Martin is a sport and exercise psychologist with more than 20 years of supporting athletes, coaches, performance directors and military personnel.
He is a Chartered Member of the British Psychological Society, a Science Council Chartered Scientist, and a Health and Care professions Council Registered Practitioner Psychologist.
Martin is an award-winning researcher and educator. He currently holds an honorary Associate Professor role at the University of Exeter and is a visiting Professor at Hartpury University.
He has published more than 30 peer-reviewed publications and recently moved into the defence and security sector to research sleep, fatigue, resilience, and human performance.
'He currently represents the UK as the principle member of the NATO human factors and medicine panel, and he supports several human performance initiatives in the defence and security sector.
Garry Banford
Garry served over 2 decades in the UK MOD, 16 of which were in Special Forces. He is one of the UK's most operationally seasoned leaders, serving all of his years with UKSF in the challenging and ever adapting aftermath of the Twin Towers attacks.
He rose to the rank of Sergeant Major before ending his contract in 2019. Garry led high-performing teams and really honed his craft throughout his distinguished military career.
Since founding Duratus in 2019 Garry has been coaching executives and leaders from numerous diverse sectors; from finance to football.
It was clear from the start that his unique experiences resonated with clients and could be successfully translated into their high-stake corporate environments.
He has helped his clients make some incredible changes to their mindset and make positive steps to progress toward their personal and professional goals.
Johan Roos is Professor and the Chief Academic Officer at HULT International Business School with campuses in London, Boston, San Francisco, and Dubai. He serves as a Senior Adviser to the Peter Drucker Society Europe, chairs the Scientific Council of the Vienna Center for Management Innovation, and is an elected member of the Danish Academy of Technical Sciences.
He was previously Managing Director and Professor at Jönköping International Business School, President of Copenhagen Business School, Dean of MBA Programs and Professor at Stockholm School of Economics, Founding Director of Imagination Lab Foundation, Professor at IMD, Associate Professor at Norwegian Business School, and Research Fellow at Wharton School.
His research contributions concern mostly how to increase readiness for change, innovate strategy processes, and measuring intellectual capital. Johan regularly contributes to the public debate about innovation, education and research.
He is the co-inventor & co-author of the LEGO® SERIOUS PLAY® method.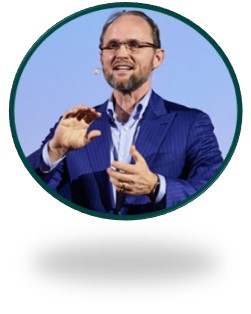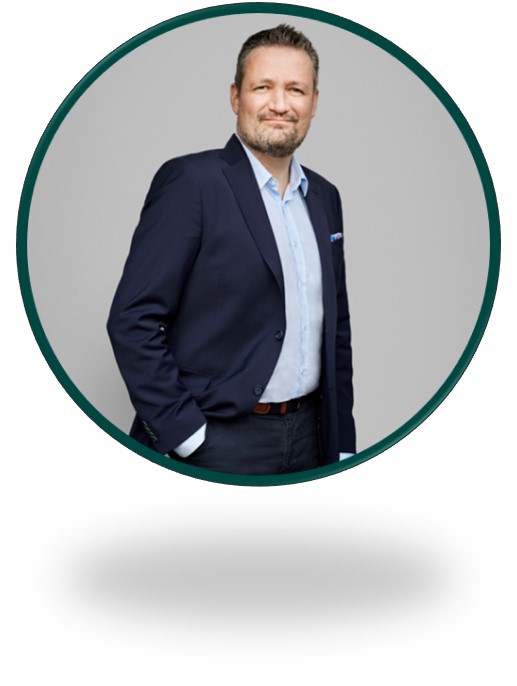 Micael Buckle
Micael is the CEO of Inthrface. He is a very experienced senior consultant and Chief Executive Trainer in the LEGO® SERIOUS PLAY® methodology.
Micael has also been involved in developing the original LEGO® SERIOUS PLAY® methodology further and new applications.
When time allows, as an Adjunct Professor he contributes to academic executive education programs for companies.
Inthrface
A consulting firm focusing on helping clients with organizational change. Its clients include multinational corporations, medium sized private companies and public organizations.
An early pioneer of the LEGO® SERIOUS PLAY® method and has successfully used this method in more than 2.000 workshops in hundreds of organizations world-wide.
Its substantial training program for LEGO® SERIOUS PLAY® facilitators has uniquely been quality improved and endorsed by Professor Johan Roos, co-inventor and co-author of the original LEGO® SERIOUS PLAY®  method in 1999
Read more about the speakers and their work in this years program:
Registration:
We only offer a limited number of seats at the conference and advanced trainings – so secure your seat as soon as possible.
Secure your seat by sending the registration form to:
Note that the advanced trainings are only for trained facilitators (with either micro, complete or enhanced certifications or similar).
Payment:
Option 1 (2-day conference face-to-face): DKK 9.475,00
Option 2 (2-day conference live streaming): DKK 1.975,00
Option 3 (2-day conference + advanced training 1): DKK 14.975,00
Option 4 (2-day conference + advanced training 2): DKK 14.975,00
Option 5 (2-day conference + advanced training 1 & 2): DKK 19.975,00
Option 6 (2-day conference + RTC certification): DKK 29.975,00

Additional accommodation per night: DKK 1.295,00

All prices are stated exclusive 25% Danish VAT.

Different VAT rules applies for the different options – see registration form for additional information.

Delayed and installment payment is possible.
Location:
Join us online via Zoom
OR
Hotel LEGOLAND® Billund, Denmark

Åstvej 10
7190, Billund
Denmark
Only 5 minutes by taxi from Billund International Airport
The full LEGO® experience
Dates:
The overall schedule:
October 2nd 2023: Advanced Training 1 – Real Time Purpose.
October 2nd 2023: Real Time Change Certification – Day 1.
3rd – 4th October 2023: LEGO® SERIOUS PLAY® Conference.
October 5th 2023: Advanced Training 2: Facilitation Lab.
October 5th 2023: Real Time Change Certification – Day 2.
October 6th 2023: Real Time Change Certification – Day 3.
October 7th 2023: Real Time Change Certification – Day 4.
WOULD YOU LIKE TO JOIN US?
We reserve the right to without giving notice amend the program at any time.