The International LEGO® SERIOUS PLAY® Conference & Advanced Trainings
The International LEGO® SERIOUS PLAY® Conference
You can now attend the Conference 'The New Normal' on September 27th and 28th, 2021 at Hotel LEGOLAND® in Billund or participate online from your preferred location.

Get inspired by 'the new normal' and choose how you will be attending the Conference in 2021: join us in Billund or PARTICIPATE online.
FIND YOUR REGISTRATION FORM HERE AND SEND IT TO CECILIE TO SECURE YOUR SEAT!
Welcome to the 2021 Hybrid Conference program
This 5th International conference in the LEGO® SERIOUS PLAY® method is hosted by Inthrface and Hotel LEGOLAND® in Billund, Denmark. This year's conference Chair will be none other than co-inventor and co-author of the original LEGO® SERIOUS PLAY® method, Professor Johan S. Roos.
The conference presents a program packed with inspiration, insights, skill-building and networking opportunities. If you want to create even more value in your work with the unique LEGO® SERIOUS PLAY® method – then join us in Billund or Online on September 27th – 28th 2021!
Enjoy the interviews from the 2019 LEGO® SERIOUS PLAY® Conference in the video below:
What do the participants say?
"I've jokingly referred to the conference as the annual return to LEGOLAND® to renew our powers. We all have to go back to the source to become one with the bricks again. But it is also to be part of the community. These are my friends and family. So, one of the things I have gained from coming here is the renewal of the camaraderie."
– Dr Stephen Dann, Australia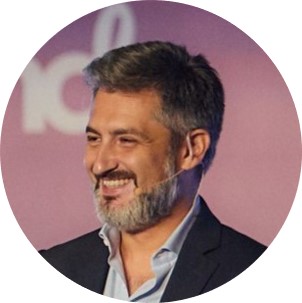 Professor Allessandro Lanteri
'Navigating the 4th industrial Revolution.'
Alessandro Lanteri is a Professor of Entrepreneurship at Hult International Business School in Dubai and London and teaches executive education programs at ESCP Europe and Saïd Business School, University of Oxford.
Alessandro has advised multi-national corporations, the UN and the World Economic Forum, and worked with startups and family businesses across Europe, the US, the Middle East, Asia and Africa.
His research has been published in Harvard Business Review Arabia, LSE Business Review, MIT Technology Review Arabia, the World Economic Forum Agenda, and Forbes.
Being a popular keynote speaker, Alessandro's TEDx talk has been viewed more than 200,000 times. To learn more, visit www.alelanteri.com
Professor George S. Yip
'The Changing Nature of Company Globalization: From the East India Company to AirBnB.'
George Yip is an outstanding speaker who has talked to top management groups and forums all over the world, including for conferences held by Business Week, Forbes, Fortune and World Economic Forum.
He has among many things been Professor of Strategy and Co-Director of the Centre on China Innovation at China Europe International Business School, Dean of Rotterdam School of Management, Beckwith Professor of Marketing and Strategy at Cambridge, Professor and Associate Dean at London Business School and held various positions such as Vice President and Director at Capgemini Consulting and Senior Manager at PwC.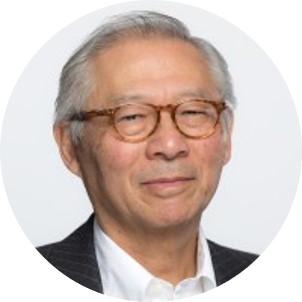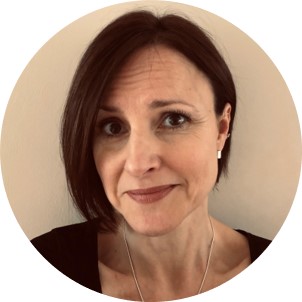 Professor Lee Waller
'Fostering belonging in the hybrid environment.'
Lee is Professor of Occupational Psychology at Hult Ashridge Executive Education, specialising in interpersonal relationships, belonging, identity and psychological safety in the workplace. Skilled in designing and delivering learning methodologies, psychometrics, and qualitative research. She has over 15 years experience in leadership development and ten years in research, with a Doctor of Philosophy in Psychology from University of Reading.
'What's up with LEGO® SERIOUS PLAY®?'
Conference Chair, Co-inventor and co-author of the original LEGO® SERIOUS PLAY®  method in 1999.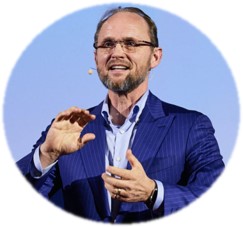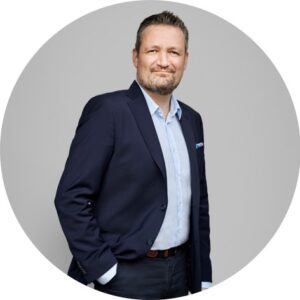 Micael Buckle
'Using LEGO® SERIOUS PLAY® to navigate the new normal.'
Micael is the CEO of Inthrface. He is a very experienced senior consultant and Chief Executive Trainer in the LEGO® SERIOUS PLAY® methodology.
Micael has also been involved in developing the original LEGO® SERIOUS PLAY® methodology and new applications.
When time allows, as an Adjunct Professor he contributes to academic executive education programs for companies.
Read more about the speakers and their work in the program:
Registration:
We only offer a limited number of seats at the hybrid conference – so secure your seat as soon as possible.
Secure your seat by sending the registration form to:
Micael Buckle
Cecilie From Prüssing
Payment:
Price for participating in the 2-day conference face-to-face from 27th – 28th September 2021: DKK 7.500,00
Price for participating in the 2-day conference online from 27th – 28th September 2021: DKK 2.500,00
All prices are stated exclusive 25% Danish VAT.
Delayed and installment payment is possible.
Location:
Join us online via Zoom
OR
Hotel LEGOLAND® Billund, Denmark
Åstvej 10
Billund, 7190
Denmark
Dates:
September 27th – 28th 2021
Combine with an advanced training:
2-day conference online + advanced training "Readiness for Change" online: DKK 7.000,00
2-day conference face-to-face + Real Time Change® certification face-to-face: DKK 27.500,00
Would you like to join us?
We reserve the right to without giving notice amend the program at any time.