Consulting
Organization in balance
Fine-tune your organization for the future.
We help organizations go through organizational transformations without losing their balance.
Do you lean towards efficiency or coziness?
Strong organizations are also great places to work. Your decisions, effectiveness, and reputation are largely defined by your culture, values, ​​and coherence. Still, organizations experience that their internal balance will lean towards either too much structure or too much culture. In well-meaning attempts to secure and stabilize the balance more compliance, more optimization projects, and more social activities are arranged. It just doesn't work – eventually the balance breaks.
LET US HELP YOU CALIBRATE THE BALANCE
An organization in internal balance creates better results, has lower leave of absence due to sickness, attracts more suitable managers, and makes employees more proud. We have the tools to look at your structure – processes, competencies, organization, and culture – values, leadership and collaboration – without getting lost in unnecessarily complex discussions.

Scalable concept
Take a look at all parts of your organization regardless of the size, diversity of employees, and the complexity of your current challenge.
Strengths and potentials
Come out on the other side with energy and enthusiasm. We encounter your potential for improvement based on the strengths and unreleased potential that you already have.

Common realization
Include everyone in defining the social and operational capacities to reach a common realization and to be able to make decisions without facilitation.
This is what other clients have gained from our unique approach:
INTHRFACE WAS A GREAT PART OF THE MANY POSITIVE EFFECTS OF OUR AMBITIOUS ORGANIZATIONAL DEVELOPMENT PROCESS. INTHRFACE KNOWS HOW TO STEP OUT OF THE CLEAN PROCESS ROLE AND CONTRIBUTE WITH CONCRETE AND SHARP PROPOSALS THAT PROMOTES GOOD DECISIONS AND RESULTS. WE GIVE INTHRFACE OUR VERY BEST RECOMMENDATIONS.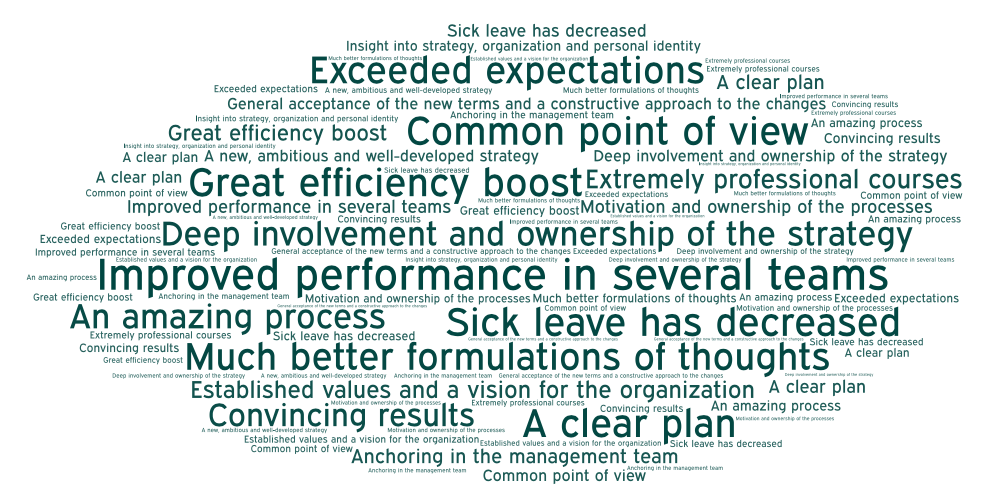 THIS IS HOW WE DEVELOP YOUR PROCESS
Just like you, we want to see results! For that reason, we always customize our processes based on a close dialogue with you.

Get started today – the initial dialogue is FREE.